9:00 am
[spottylogic]

Clear and concise combat?
Has anyone ever seen...or written...a clear guide for Rifts/Palladium combat? I just got into a Rifts campaign, and I keep stumbling across things I should have been doing in combat (like reciprocal attacks when I don't have a chance of dodging/parrying).
Is this something I'm going to have to write, or has this wheel already been invented?
This community seems a little dead...last post was over a year ago...hope someone's around to help me with this! If I'm going to have to write my own darn combat flowchart, I'll post here and maybe get some feedback?
1:25 am
[outcast71382]

Mad Haven
If no one minds taking a look at my page. I've started a Journal of his quest into Mad Haven (Rifts NY). Do you think he will he make it out in one piece?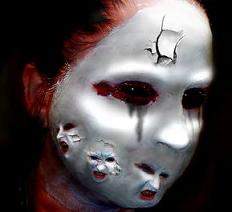 Current Mood:
restless
3:11 pm
[standanddeliver]

E.C.H.O.
Looked dead so I thought I should make a quick post.
Hey any one from Palladium's message boards here? Or anyone from Central NY? Looking for some people for a game.